About Adrianna Stone
Incall / Outcall Miami Escort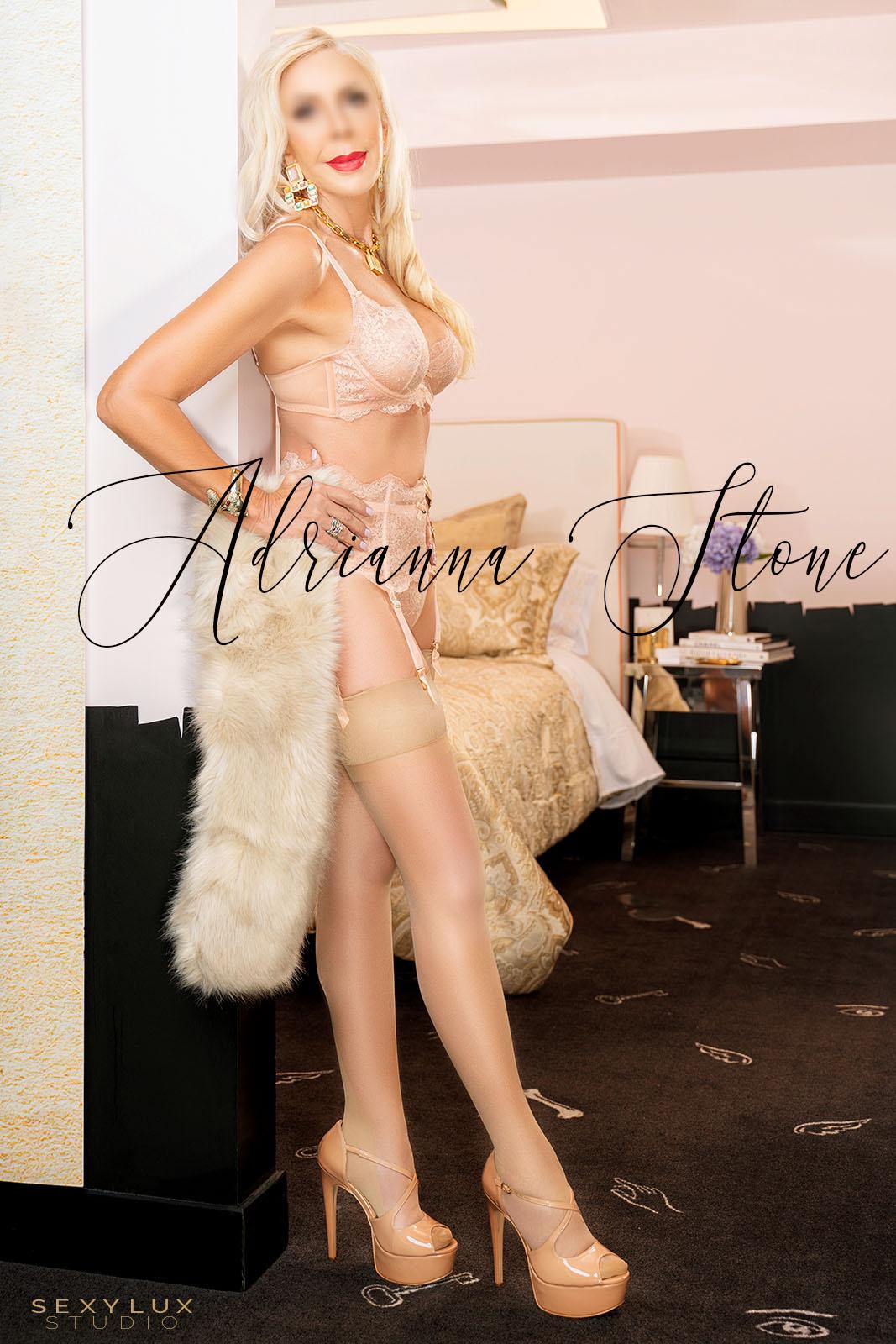 Hello Gentlemen, Welcome!

​I am Adry, an Incall Outcall Miami Escort and an Independent Adult Elite Companion. As a 5'7″ tall incall/outcall model, I'm a sultry goddess who is happy to call Miami, Florida home. ​I embody graceful maturity and fresh appeal to make our rendezvous intoxicating, gorgeous and unconsciously sexy. ​I've been blessed with natural beauty, intelligence, charm, sex appeal, and boundless energy to boot! ​I have a true passion for life and keep active. I enjoy challenging my mind, spirit, and body. I enjoy getting to know new people and having new experiences. By nature, I'm sophisticated, passionate, loving, discreet, and open-minded.
Exotic & Passionate South American
My musical South American accent will draw you in with promises of exotic passions and fantasies fulfilled. You'll love my soft as silk skin as you trace the tempting tan lines on my body. ​I honestly enjoy the people I meet as a companion. I believe experience is the best teacher, as a date I've learned a great deal interacting with people from all over the world. ​I am a master at creating an atmosphere of seduction. I enjoy exploring new things, and can't wait to try them all with you.
​Do you have a fantasy you'd like to explore with me? I will have a great pleasure in making them a reality. I love a man that knows what he wants. You will agree that I have magical talents to put you at ease while I stimulate your mind, body and soul. I also accommodate outfit requests including Stilettos, Lingerie, Pantyhose, and Nylons.
"I am a master at creating an atmosphere of seduction."
– ADRIANNA STONE
Excellent Reviews
I am a well-traveled and educated companion and I am looking forward to sharing some beautifully intimate moments with you. I'm sure you'll be pleased to hear that I pride myself on being very punctual and reliable. I have excellent reviews so please feel free to read them and get to know me better.
As an elite incall outcall Miami escort, I am available to meet you in Miami, Fort Lauderdale, West Palm Beach, Naples, Jupiter, Orlando. ​Pre-booking is recommended and screening is required for all first time appointments. I am a member of P411, ID: P45280.
​Give in to temptation, and spend an afternoon, evening or longer with me. I am waiting for you. Welcome to my World! I appreciate your visit to my site.
Besos…
​Adry – Adrianna Stone
Stats
Age: 55
Ethnicity: Latina
Hair Color: Blonde
Eye Color: Hazel
Height: 5'7″
Weight: 125 lbs.
Measurements: 36C-27-37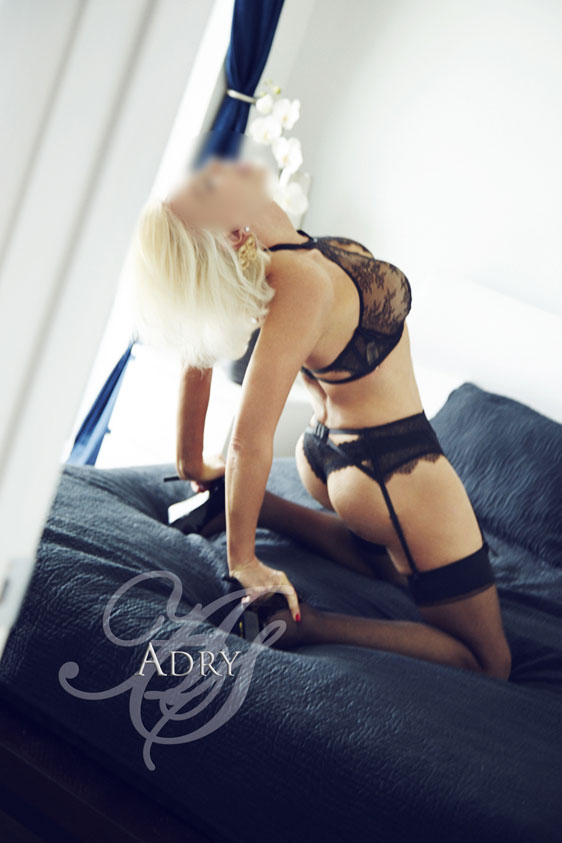 Luxury Experiences For The Elite Miami Traveler & Elite Miami Escort
Are you planning your next visit to Miami? Maybe you are looking for having luxury experience out there with me as your incall outcall Miami escort? Do you want me to share the best expensive things you can do there? If yes, then I am here with a list of things you can do in Miami. No doubt, there are various reasons why people visit Florida, in which beaches and sunshine list at the top. But don't forget Miami has a lot of luxuries and glamour to offer the visitors. Undoubtedly, Miami has a lot of most expensive places, like Coral Gables, Key Biscayne, and much more other, and surely you can have to these with money only. 
So if you are among those elite visitors enjoy an incall outcall Miami escort and who can spend a lot of dollars to indulge in most luxurious destinations, then here are some ideas that you'll love. Whether you like to shop from high-end shopping malls to enjoy to discover beautiful attractions, Miami has everything plentiful.
1. The Forge
Here comes the lavish Forge restaurant, which has been the center of attraction in the city's social scene for the past many years. This place has attracted a lot of visitors, including famous celebs, politicos, etc. Welcomed as the best place for the #1 steak in America, and most beautiful rare-wine collections restaurant in the world. The Forge is gorgeous, lavish, and coveted, just like its delicious food.
2. Saint Laurent
This luxury fashion brand opened its second Miami location bringing its customers style and ultimate sophistication. Saint Laurent is located at the Bal Harbour Shops, and Design District, so it's not challenging for diehard fans of Saint Laurent to find where Haute Couture is. This brand offers ready to wear dresses and elegant accessories for men and women. As your incall outcall Miami escort, I would be pleased to spend some time with you in this luxurious location.
3. Tierra Santa Healing House
Do you want to get a luxury healing experience? Tierra Santa Healing House is your final destination. Symbolizing South American hospitality and age-old healing traditions, this healing house is a beautiful spiritual center of the Faena Hotel Miami Beach. This luxurious house offers an ultimate spa experience; whether it's about advanced beauty treatments to extraordinary health therapies with a touch of homeopathic, you can enjoy everything here. It offers splendid Hamam, with herbal steam and attractive ice fountain.
4. Red, The Steakhouse
Red is the superb South Beach beauty, where visitors can delight with delicious meat is by certified Angus Beef Prime, a high standard reached by only 1.5% of all beef. That's not it! You can have the freshly baked Alaskan king crab flows straight from the Bering Sea. Surely, you cannot have enough here. So explore it, and get fun!
5. Bal Harbour Shops
Bal Harbour shops are the beauty in itself. It's a well-known open-air mall after a garden. Truly elegant and classic in design, millions of visitors visit it each year. It attracts millions of travelers from around the world to its luxurious outdoor cafes and wonderful boutiques. You can have the finest shopping experience here. The best thing is, here you can find 100s of top brands including, Harry Winston, Gucci, Fendi, Chanel, Jimmy Choo, and Prada.
6. Acqualina by Espa
Do you want to get a luxurious spa experience? Here Acqualina by Espa is a five-star, five-diamond luxury resort. If you are at Sunny Isles Beach, then you can experience it. This is the first ESPA-branded spa in the United States. This beautiful spa is based on two-storey tranquil sanctuary offers beyond heaven relaxation and coziness in an upper class of its own. Here you can find 11 multi-functional treatment rooms, profligate private spa suites, and of course Roman waterfall sets against magnificent ocean views. Trust me, when you'll be there with me as your incall outcall Miami escort, you'll forget everything else.
7. The Biltmore Golf Course
You can visit the attractive Biltmore Golf Course in South Florida. This beautiful golf course is at the backdrop is at the front end of the picturesque Biltmore. It was designed by Donald Ross in 1925, who was the pre-eminent golf designer of that era. This superb course offers 71-par. However, various celebrities and PGA players compete at this golf course. So if you love playing golf, then this course is for you.
8. Miami Design District
You can find a lot of award-winning eateries here. It's situated between Downton Miami and the hipster neighborhood of Wynwood. No doubt, this is a showcase of haute couture, award-winning eateries, and world-class art. However, here, visitors can find hundreds of retail offerings.
9. Gianni's at The Villa
The beautiful and lavish Gianni Versace's former home is operated as an ultra-luxurious hotel and opulent dining restaurant. Here in South Beach, this superb hotel and restaurant offer thousands of visitors an ultimate elite experience. Mathias Gervais and executive chef Thomas Stewart collaborate to craft superbly delicious Italian, and Mediterranean menu. 
10. LIV
It's time to party hard and rock'n'roll! LIV offers you an opportunity groove to the world's most exceptional DJ music and live acts. This beautiful and energetic hotspot at the ideal Fontainebleau Hotel leads the pack when it comes to the fantastic nightlife scene. With warm and sleek décor and three bars with a lot of celebrities here, you can enjoy the live performances with me, your incall outcall Miami escort, up till dawn.
11. Porsche Design                                                                                                   
Are you looking to buy luxurious fashion accessories or timepieces? Here comes the Porsche design, with more than 40 years, it has been synonymous with iconic style, luxury, and design. It has been inspired by the sports car, offers an incredible collection of innovative products specially designed for sophisticated travelers with their incall outcall Miami escort.
12. Miami Exotic Racing
Are you a racing lover? Are you planning to visit Miami and want to enjoy the elites? If you want to satisfy the need for speed with an exciting drive around Palm Beach, then your decision is right. Here at Homestead speedway, you can enjoy Nascar races and can choose from Ferraris, Lamborghini, and Audi, the choices are unlimited. So what are you waiting for? Get yourself indulge in the hot speedy racing mania at Miami, of course with your incall outcall Miami escort. 
I hope you will find this article helpful in knowing the luxurious spaces to travel and experience, especially if you are an elite traveler with lots of money to spend. If you have something interesting to share with us, then do let us know about it.